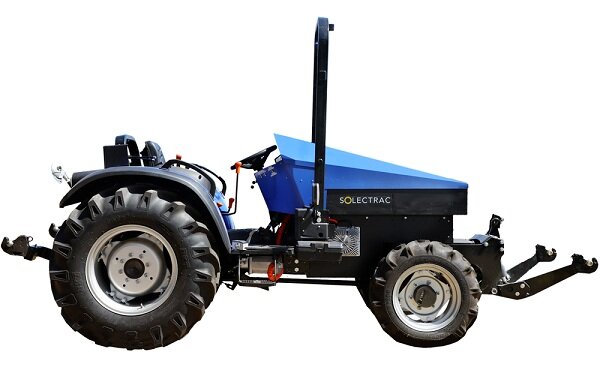 Electric Tractor specifications:
Horsepower/KW: 70 HP (52kW)
4 Wheel Drive: Yes
Operating time: 4-8 hrs depending on load
Speed (range): 0-25mph
Power Take Off (PTO): 50 HP (37kW)
Lifecycle: 3.000 at 80% DOD
On board battery: 60 kWh/560 amps at 106 volts
---
The first fully functional electric tractor appeared and is available for orders. The e70N model has officially launched by Soletrac Company and it is very promising.
This Electric Tractor, which is 4×4, has engines that develop 70 hp (Diesel equivalent) and a 60 kWh Lithium Iron phospate (LFP) battery pack. The manufacturer claims that a full charge ensures a range of up to 8-10 hours with 220VAC, 50 amps and 6 hrs with an 8 kW solar array.
We think this is the future because we will see a lot of smart farming vehicles and equipments for agriculture. For example, the rear hitch lifting capacity for this little tractor is amasing: 2000 lbs. Service life for this electric agricultural machinery is 80.000 hours, that is awesome.
For an additional $18,000, customers can purchase a version where the battery pack can be quickly replaced with a fully charged one. A similar technology is used at the moment by the Chinese electric car manufacturer Nio.
Charging the batteries from 0 to 100% takes up to 10 hours. The electric tractor can reach a top speed of 40 km/h (25mph).
The first three vehicles have already been delivered to farmers in northern California as part of a government program. The company delivered another model – the Compact Electric Tractor (CET) – to the All At Once organization in Hawaii.
If you want to see what it's like to farm with a 70hp electric tractor, we invite you to watch this video posted on Urban Farmer Curtis Stone Official Youtube Channel.
Let's see other technical details: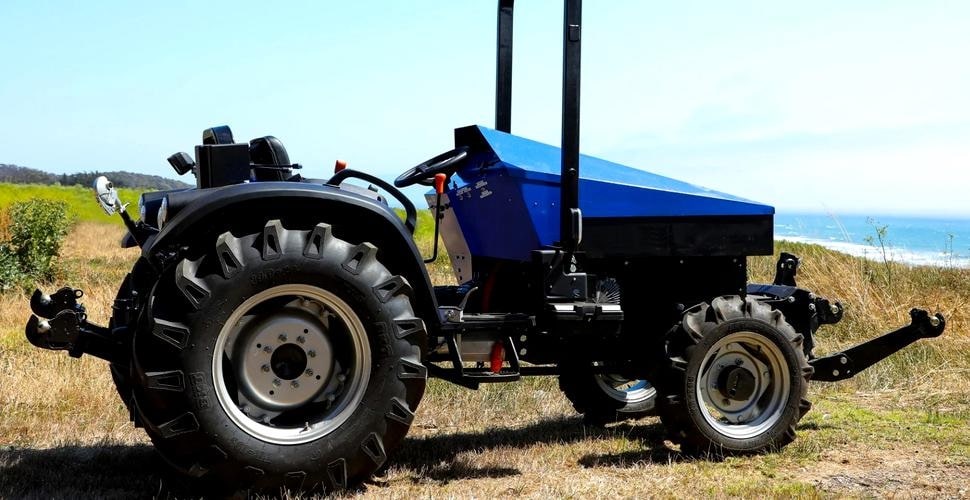 Length: 144″
Width: 54″
Height (with rollbar): 100″
Ground Clearance (min): 8″
Tires front: 8″x18
Tires rear: 14.9″x24″
Front wheels: 3190 lb
Rear wheels: 3465 lb
Gross weight: 6655 lb
---
How much does this electric tractor cost?
This electric tractor named Soletrac e70N costs $75,000 in the base version. Deliveries to customers will begin in the spring of next year (2022).
This is a transition to a future with electric machines that pollute much less, and are much more economical to generate higher profits. Another transition of this kind was in the field of construction, made by the German Copmania Wacker Neuson, which launched several models of full electric mini excavators.
We believe that this is the step towards a better future, in order to avoid the pollution and global warming that we are currently facing.
We recommend you to read other articles with valuable information on our blog.