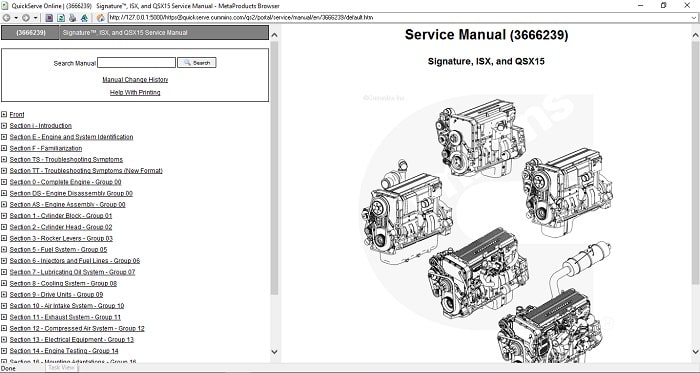 Software:
Service Manual (3666239)
Models Covered:
Signature, ISX, and QSX15
Language:
English
Delivery:
Instant Download
---
New Price:

$29.5

(50% OFF – $59)
---
Cummins Signature ISX QSX15 Service Manual will show you exploded views and assist you in servicing, maintenance, rebuilding, teardowns, overhauls, repairs and adjustments. Contains all the original parts information. Exactly what you need to buy correct pieces including engine parts and is an inexpensive way to keep your Cummins ISX working properly with low money, by yourself.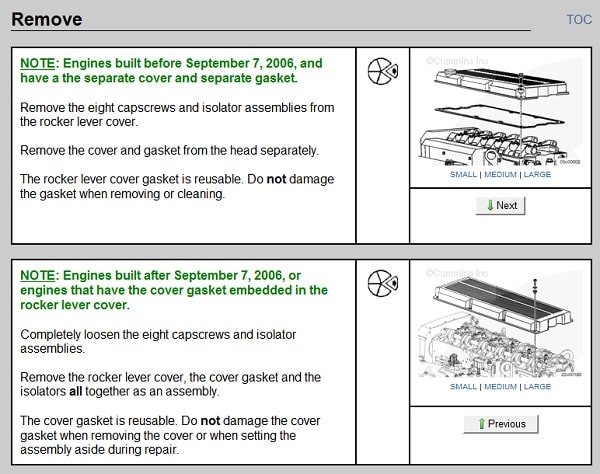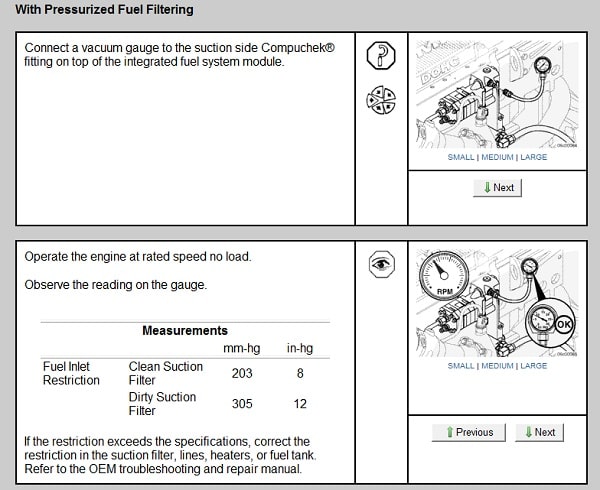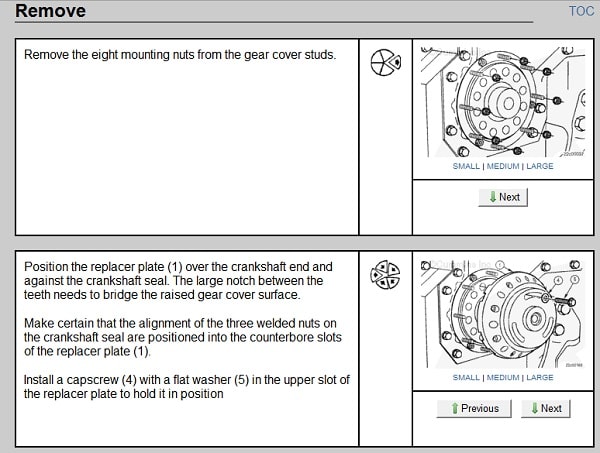 ---
Let's see what contains Cummins Signature ISX QSX15 Service Manual:

Section 1 – Introduction
Section E – Engine and System Identification
Section F – Familiarization
Section TS – Troubleshooting Symptoms
Section TT – Troubleshooting Symptoms (New Format)
Section 0 – Complete Engine
Section DS – Engine Disassembly
Section AS – Engine Assembly
Section 1 – Cylinder Block
Section 2 – Cylinder Head
Section 3 – Rocker Levers
Section 5 – Fuel System
Section 6 – Injectors and Fuel Lines

Section 7 – Lubricating Oil System
Section 8 – Cooling System
Section 9 – Drive Units
Section 10 – Air Intake System
Section 11 – Exhaust System
Section 12 – Compressed Air System
Section 13 – Electrical Equipment
Section 14 – Engine Testing
Section 16 – Mounting Adaptations
Section 20 – Vehicle Braking
Section L – Service Literature
Section V – Specifications
Others
Cummins Software Service Manual will show:
Detailed substeps expand on repair procedure information
Notes, cautions and warnings throughout each chapter pinpoint critical information.
Numbered instructions guide you through every repair procedure step by step.
Bold figure number help you quickly match illustrations with instructions.
Detailed illustrations , drawings and photos guide you through every procedure.
Enlarged inset helps you identify and examine parts in detail.
Numbered table of contents easy to use so that you can find the information you need fast.
Check out our collection of Cummins Service Manuals.